An Intranet Solution is an internal tool that is private, enables staff to communicate, collaborate and share information making internal communication more effective and efficient. Intranets are usually restricted to employees within the organisation. Intranets are mainly used as a collaboration tool to improve productivity.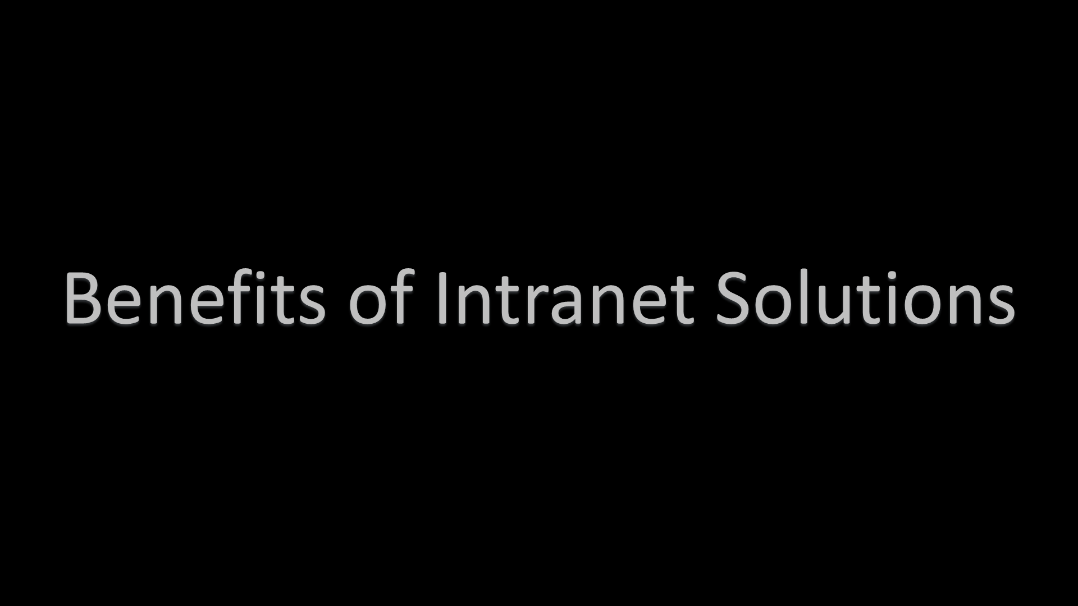 In large companies, the traffic within the intranet is often similar to their corporate website. Some intranet solutions allow employees to access the Internet which is possible with a firewall set up. This allows the IT-Admin Department to monitor the messages coming in and going out.
Benefits of an Intranet Solution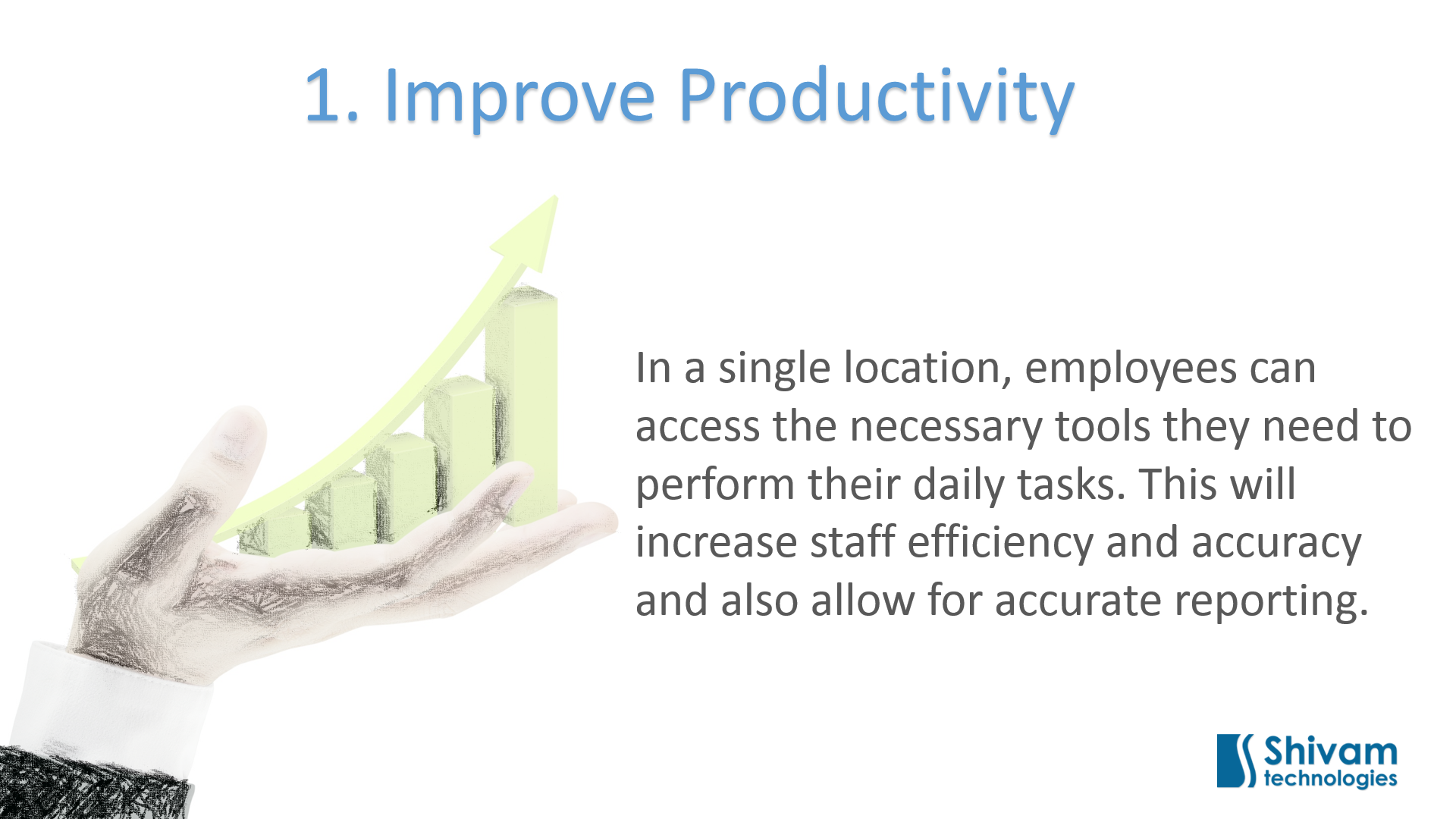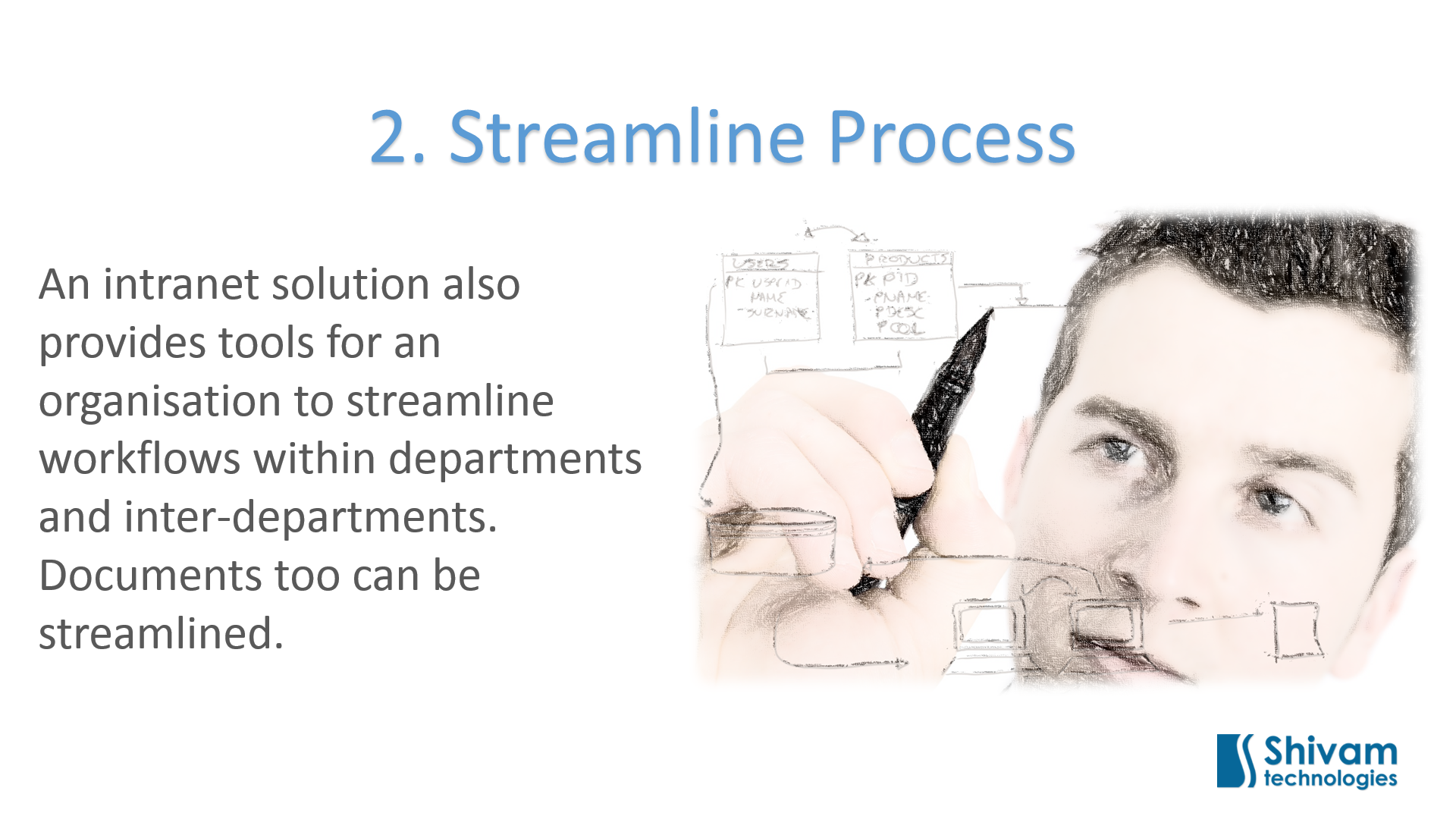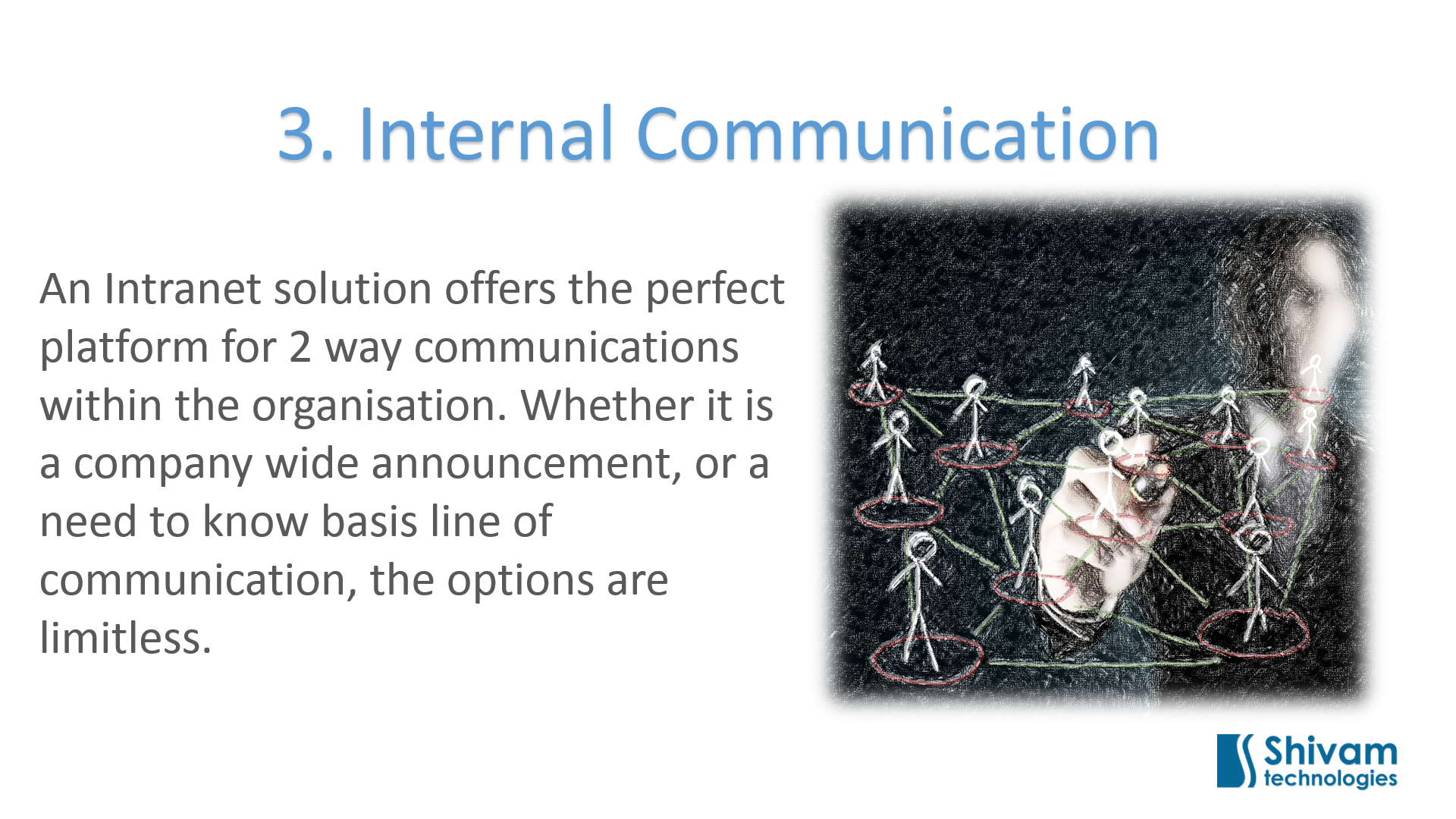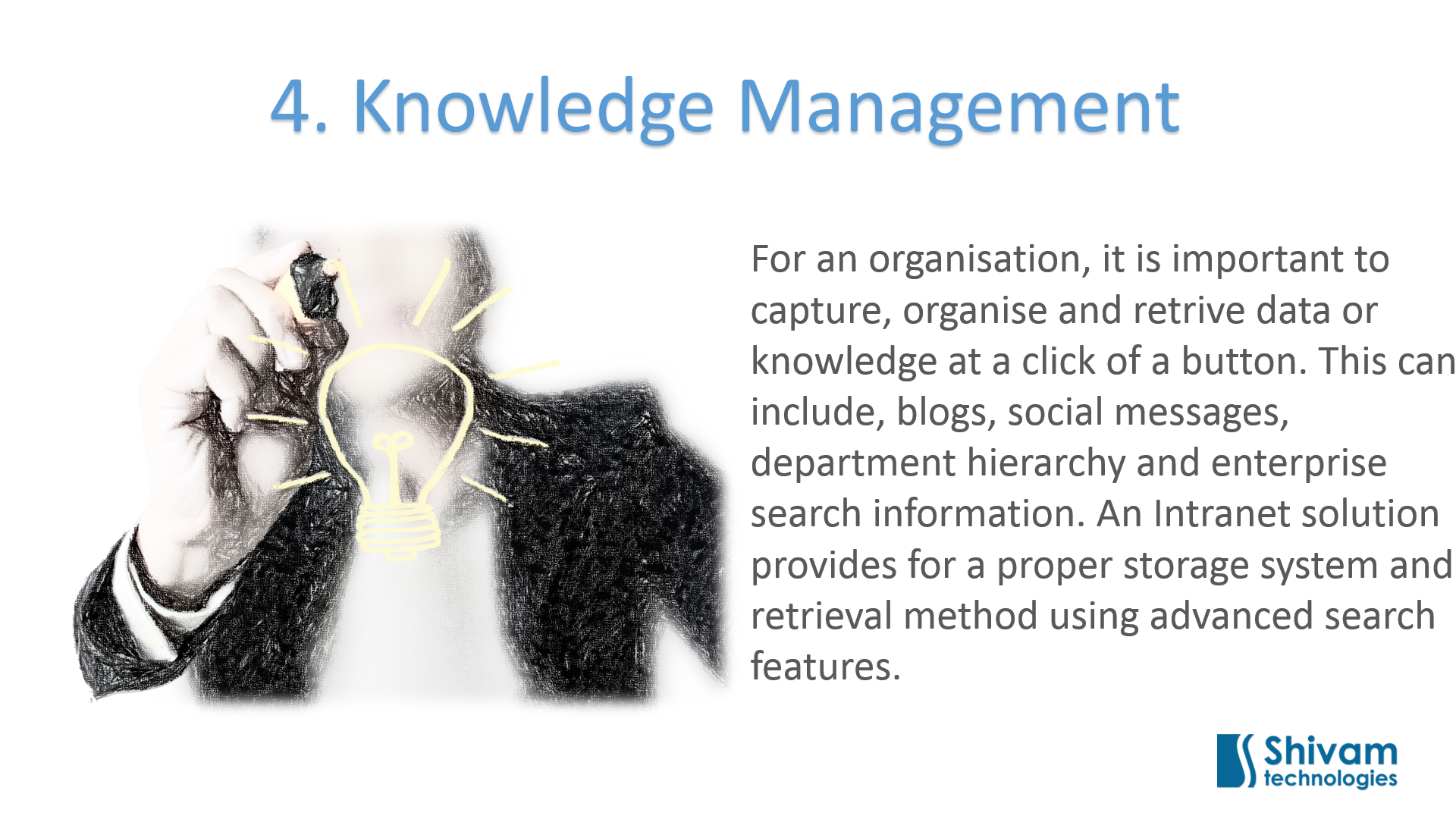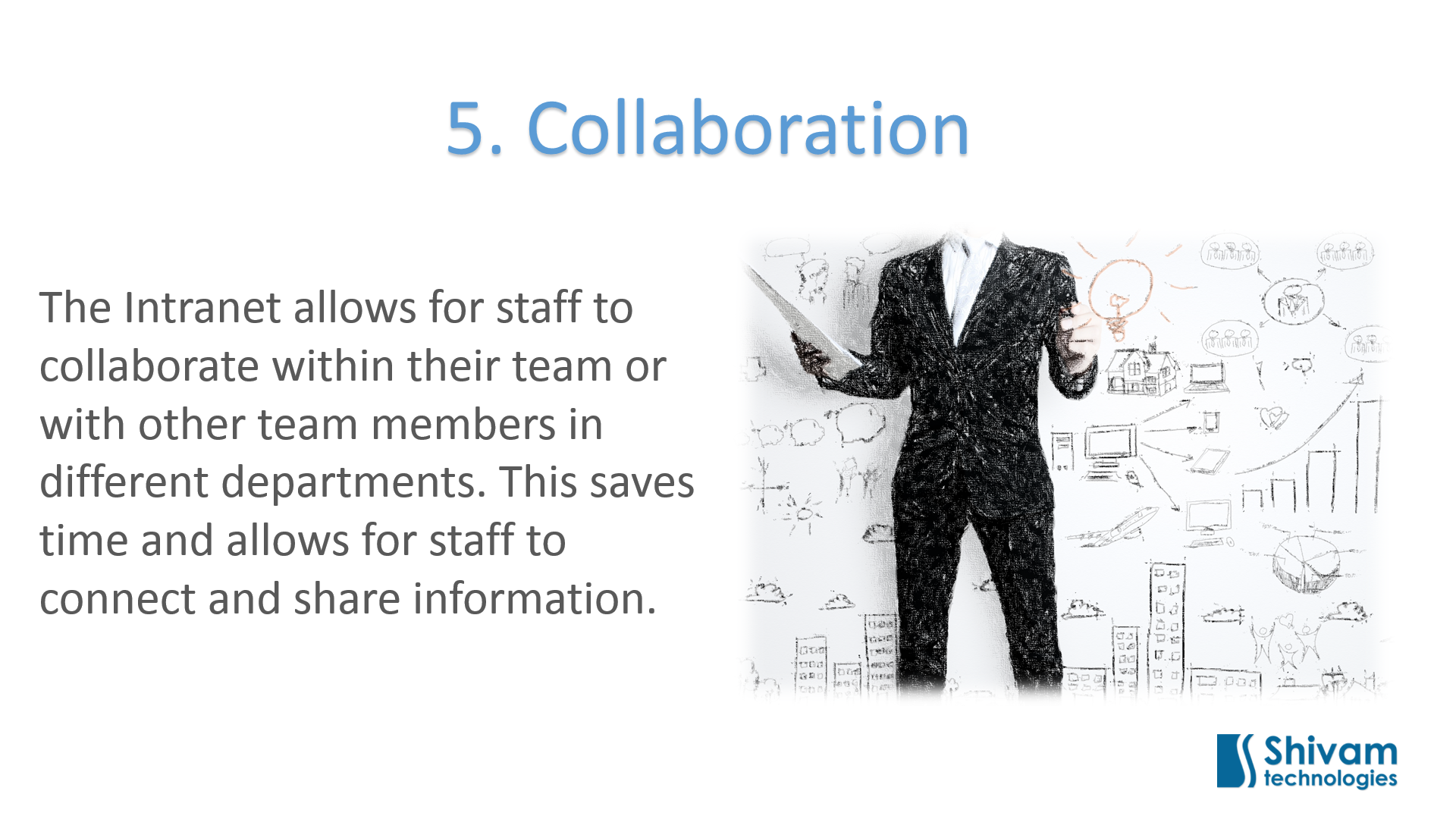 If you are searching for an Intranet Solution for your business, get in touch with us. We will help you Collaborate, Streamline Processes and Improve Communication.