Modern technology offers established and start-up business a way to market services and products. Mobile phone usage is increasingly becoming the trend for many. Today's tech savvy individuals often log onto the internet from Smartphones that offer numerous functions and responsive interface which makes using these devices irresistible. Nevertheless, business owners should see this as an opportunity to use intuitive platforms that increase the customer base and increase revenue margins.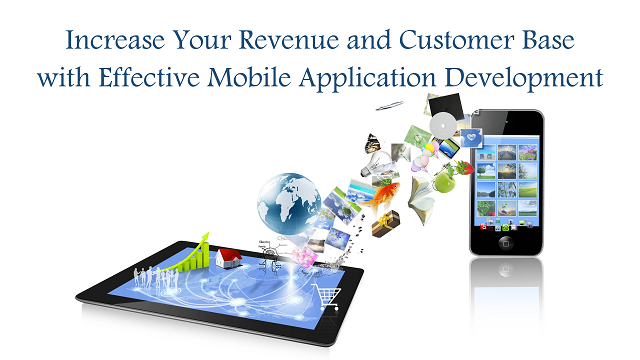 According to Internet trends report, "an average mobile user checks his / her device 150 times a day".
Last year there were about 31.1 million mobile services in operation in Australia and out of that 11.5 million has smartphone. About 7.8 Million Australian accessed internet using their mobile devices. There was a 10% increase in adults accessing the internet via their mobile devices in the year 2012 to 2013 that is 32% in 2012 and 42% in 2013. (Source: ACMA)
Mobile Application for a business can assist in internal communication like supply chain management, purchasing, service and also sales support. Looking at this is, if you do not have a mobile app you are losing out on a lot of efficiency internally, because at least half of your business in your industry will have their own mobile applications to manage and monitor internal communication as mentioned earlier for things like supply chain management, purchasing service and sales support. For this to happen you would need to develop the application which is customised exactly tailored to your business needs to make the process more efficient and effective.
As we have seen from the facts, the number of smartphones has obviously exploded and will continue to increase in next 2 years. Now since it is going to increase rapidly in next 2 years, all business owners need to take advantage of this information and get application into their business to stay ahead of competition.
Not yet convinced, let's check what Flurry's charts suggests: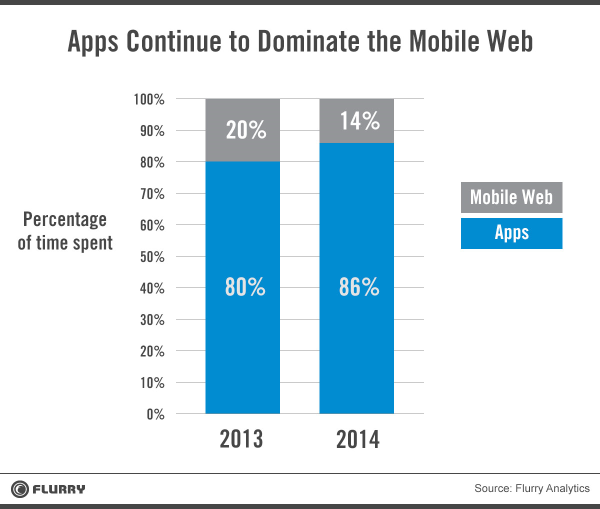 The chart above shows that, mobile users prefer mobile app over mobile web. This data clearly mentions that Mobile applications are totally dominating Mobile web.
Below the images shows how mobile application will benefit both the business and the customer:

Amazing returns are being realised today by tapping into the potential offered by customisable mobile application development.
Your business can directly benefit from hiring customised services for mobile application development and here is HOW?
Improvement in customer base: By using this strategy, you will gain an edge over competition in the market. You will be able to take the assets you are marketing to prospective buyers with trend setting, attention grabbing approaches.
Directly communicate with targeted audience: Never again will you need to depend on distant surveys to help understand market trends when directly communicating with targeted audiences. These platforms allow you to gather data directly from those who buy your products so that you can improve production to meet current needs.
Products and services become more accessible through cross platforms: Customisable mobile applications offer platforms with which you can advertise services and products directly to customers. You will increase customer retention substantially by using cross platform mobile application development for mobile and online marketing.
Brand awareness increases: Consistently grabbing customer attention through advertising increases brand awareness. Now you can take your efforts directly to consumer's Smartphones with custom mobile applications and get one step closer than any of the competition.
Increased interest return: It is important to see mobile application development as an effective investment. Your capital outlay will include hiring iPhone developers, Smartphone app platform developers and idea application designs. Your investment should begin showing a good ROI on assets in just a few months. By strategising carefully, you will be able to use these advertising platforms to monetise chosen apps for your niche.
If you are require Mobile Applications Development Services, do contact us.