Mobiles have taken the world by storm and just about every coder – from a fresh coder coding from inside a coffee shop to a hardened pro working on enterprise-grade applications – is busy with mobile app development. Companies are forever seeking to enhance customer satisfaction by developing a killer mobile application.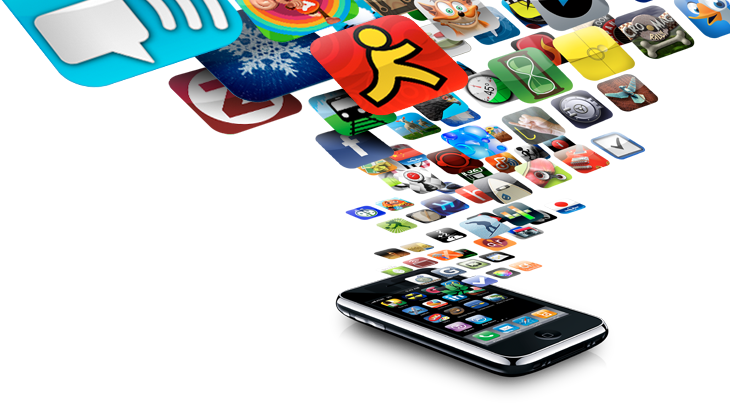 Today, there are millions of apps out there, but only a few apps have garnered a steadfast fan following. Also, developing a mobile application may sound cool and easy, but the development process is plagued by many issues that will take some time to resolve.
7 Issues That Matter in Mobile Application Development
Platform

There are many mobile operating systems out there – iOS, Android, Blackberry, Symbian, Windows, and a few others. These platforms are evolving, constantly and fast – Windows Mobile was replaced by Windows Phone 7 and now there's Windows 8; iOS and Android are evolving at a rapid pace too. The other issue is that once upon a time the iPhone ruled the market (it is still the king); today, Google Android is playing catch up. Many folks have a view that Windows and Blackberry phones will become very popular with time? Is that correct? No one knows the answer.

So programmers first get confused about the platform to choose, and even after deciding on a platform, they are terrified on the possibility of platform upgrade it or releasing a whole new version.

Application Type

Many programmers, who are unsure about the platform to choose or of how platforms will evolve, recommend creating a universal app that works across all platforms. They use HTML5 and JQuery (or tools like it) to create such universal apps. However, developing native apps using a proprietary SDK (Software Development Kit) has its advantages. SDK-developed apps are feature-rich and deliver a more meaningful experience than apps that work on all platforms.

If the programmer chooses to develop a native application, he has to budget for optimization efforts, development time required to make the app for each platform, and other factors that take time and cost money. The universal apps are fast to make, but they are low on features.

Screen Size

Smartphone screen sizes can range from very small to very big – as big as 1980 pixels wide, and growing. So, how will programmers ensure that their app fits on all screen sizes? One way to get around this is to buy the latest scripting tools and create a responsive mobile website design. But this costs a lot of money and programmers must first learn the new tools before working on them – so it takes time. In either case, screen size adjustment poses a significant challenge.

Security

Mobile devices are equipped with 2 types of applications – the factory embedded applications and the downloaded applications. The embedded platform and apps are secure because they are "closed." But the downloaded apps are open to malware and hack attacks, which can compromise the user's personal data and impact the device's performance. Hackers have run amok stealing user's data and his GPS location, and the programmers cannot do much about it.

Time Lags in Development and Testing

Different platforms that keep evolving and different screen sizes ultimately consume humongous development and testing time. Unsure programmers and nervous testers delay the mobile application development process and therefore many mobile applications miss the deadline.

Evolving Technology

Let's take an example: Android Cupcake was launched on 30 April 2009 followed by Donut, Éclair, Froyo, Gingerbread, Honeycomb, Ice Cream Sandwich and Jelly Bean. 8 versions were released in a span of 3 years. Where are the programmers who wrote apps for the first version and where are those apps? No one knows. Likewise, other platforms are also evolving at a furious pace and posing a challenge to programmers.

Piracy

Android apps can be easily pirated. iOS can be easily "jailbroken" into and its hardware and software limitations can be unlocked. Hackers are getting smarter by the day and no app is safe. Unfortunately, the programmer cannot do much about people pirating his app or breaking into it.
These are the challenges faced by programmers in the mobile application development process. However, just like the many problems of the dotcom days were sorted over a period of time, the mobile app issues too will be eventually solved.