In today's competitive online world it is imperative to be up to date and optimise your site to perform well with Google keyword search rankings. It seems that there are allot of web admins that are noticing heavy fluctuations in their Google search rankings; this is mainly due to how Google is ever changing how it is indexing your site. Penguin which is the code name given to the updates applied to the Google search algorithm are rolled out on a steady and rather private basis.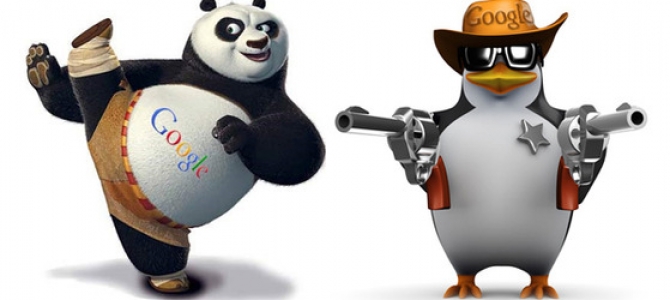 "Sometimes the updates are small and minor however there are times that updates affect over 1, 2% of search engine queries."
Find below list of major penguin update:
Penguin 1 on April 24th, 2012
Penguin 2 on May 26th, 2012
Penguin 3 on October 5th, 2012
Penguin 4 on May 22nd, 2013
The latest update to Penguin (Penguin 4) aka Penguin 2.0 has been reported to been rolled out May 22nd 2013 and it is confirmed that it will be updated every month from there on in. Penguin 2.0 is mainly aimed at spam linking through dirty keywords IE Pay Day Loans / Pornography and since then we have seen 4 smaller updates applied to softening the penalties enforced by the previously applied Panda roll outs.
Google has previously announced that it will no longer confirm any roll outs applied to Panda so web admins will have to be ever vigilant on checking how well their site is performing and keep updated on good SEO practices.
Some people will feel the pinch especially if they are either are not compliant with the correct mark-up languages and do not ensure that Google can correctly crawl your site. Also the use of bad or dirty SEO practices will actually do worse for your site, it might on the short hand give you an increase in traffic however Google will penalise you and you will see a drop in search engine rankings.
Essential tasks to ensure that you will be on the right track:
Optimise your tags!

Make sure that you identify the types of keyword and phrases that you want your visitor to be searching for.

Content.

 Ensure that you have enough content against the amount of code that your website has. This is TEXT / HTML and should never be below 10% the more the merrier and you should always try to achieve 50-50. This does not mean that you can simply use duplicate content. This is simply not good enough and you will be penalised for this.
Always be

CSS and W3C compliant

.
Correct set up your sitemap.xml and submit it to Google through your Google Webmaster tools.

Ensure that you have a robots.txt file.

 This is a file that contains instructions to bots on what they cannot crawl on your website. To see if your site has a robots file go to www.yourdomain.com/robots.txt

Clean up your link profile.

 Analyse your complete backlink profile and remove the toxic and suspicious links.
Upload Disavow file. Prepare a document for any links or entire domains, which you can't get taken down and upload in disavow tool in Google Webmaster.

Get RIAD links.

 Build relevant, influence, authority and diversify links for your website to prevent next penguin updates.
Diversify Anchor Text.Get backlinks on diversify anchor text which include navigational, informational and transactional queries.
Perform above task to recover your website from penguin effect. Hopefully you will get the positive results. Looking for advice? Get in touch with us and discuss your customised needs.
http://www.androidappdevelopercompany.com